The Diacegene COVID-19 antigen assay kit (self test) is intended for qualitative detection of COVID-19 N-protein antigen in human nasal swabs.
This product can be used as a supplementary test indicator for suspected cases with negative nucleic acid test of COVID-19 or used in conjunction with nucleic acid testing in the diagnosis of suspected cases.
Components:
The reagent consists of Test card, Dilution, Capillary tube and Nasal swab.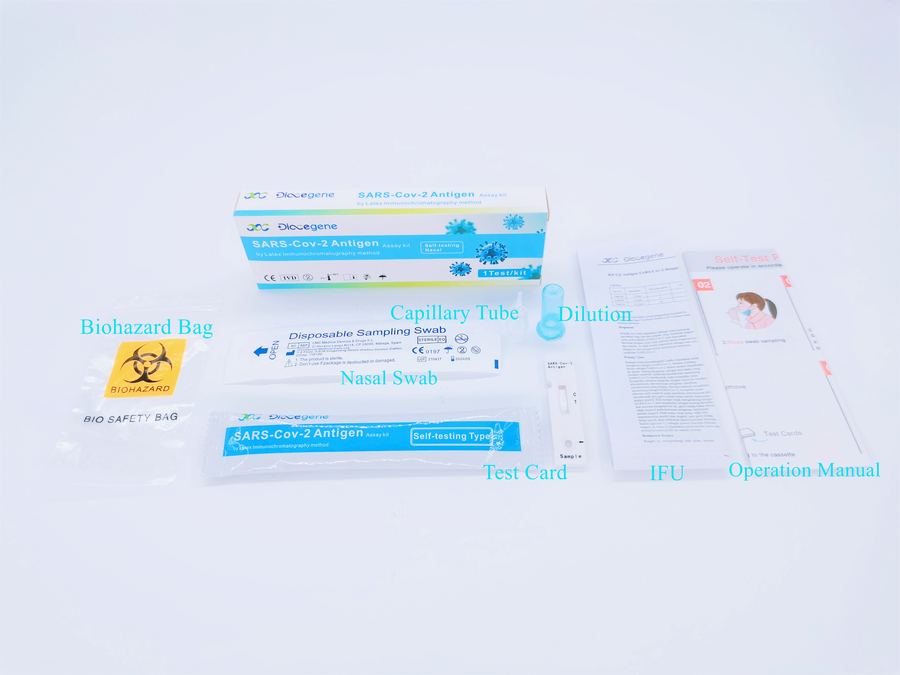 Advantages:
1.Fast: Get results in 15 minutes.
2. Easy to use
3.Convenient, no analyzer required
4.CE Marked
5.Reliable, excellent performance with high accuracy.
Specifications:
| | |
| --- | --- |
| Packing Size | 1/5/25 Test/Kit |
| Reaction Time | 8-15 minutes |
| Specimen | Nasal Swab |
| Qualification | CE, BfArm, PEI Approval, Malaysia MDA approval |
| Test Principle | Latex Immunochromatography |
| Shelf Life | 18 months |
| Storage Temperature | 2-30 ℃ |
| Clinical Sensitivity | 96.0% |
| Clinical Specificity | 100.0% |
| Accuracy | 98.0% |
Self-test Operation Procedure: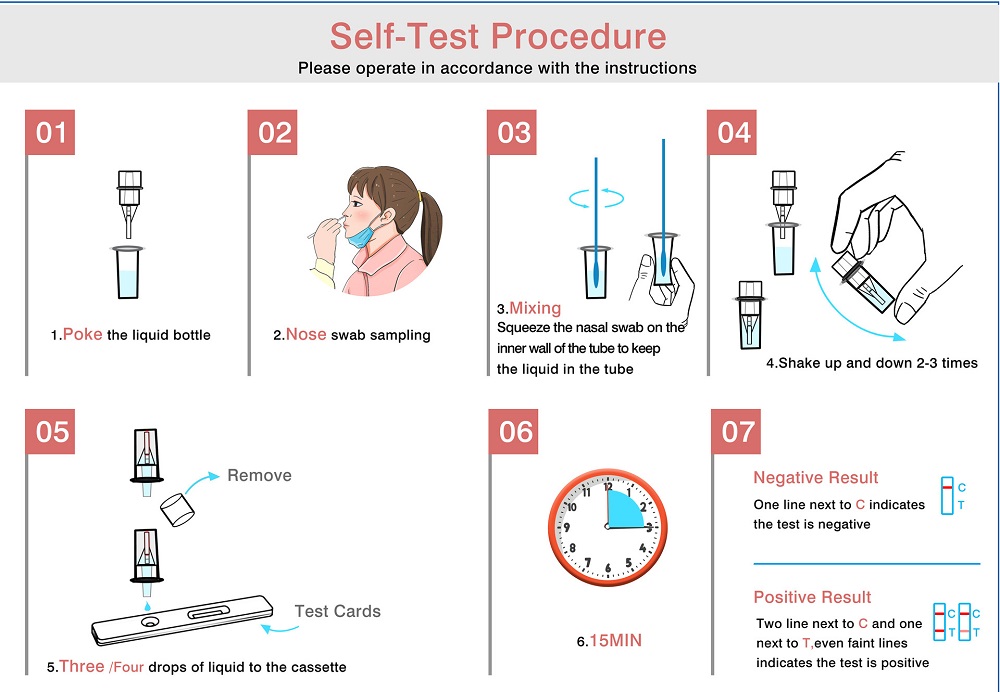 Clinical Performance: